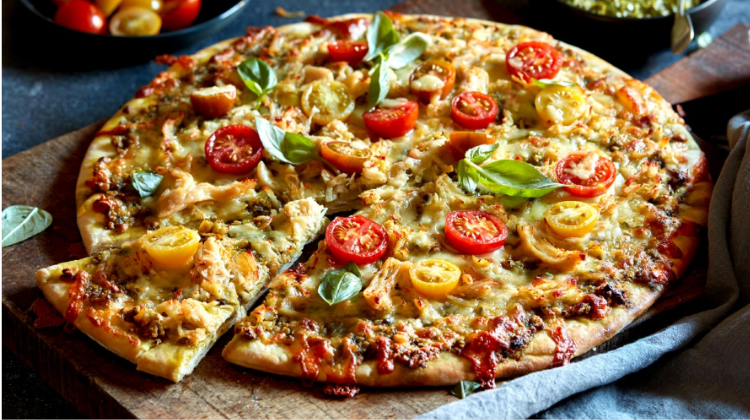 Quick and easy dinner ideas you can whip up in a flash.
INGREDIENTS
1 Jase's Fresh Pizza Base
2 tbsp Red Rock Deli Basil Pesto Mozzarella & Cashew Dip 150g
½ a 150g packet Primo Pulled Chicken
250g Perfect Italiano Perfect Pizza Cheese
½ cup mixed cherry tomatoes, halved
5-6 basil leaves, to serve
METHOD
Step 1
Preheat oven to 250°c.
Step 2
Spread the Jase's pizza base with red rock deli basil pesto mozzarella & cashew dip. Arrange the primo pulled chicken and cherry tomatoes on top of pizza. Scatter with perfect italiano perfect pizza to evenly cover the base.
Step 3
Place the pizza in the oven for 10-15 minutes or until the cheese is melted and the base is crispy. Remove from the oven, sprinkle over fresh basil leaves and serve immediately.
TOP TIP: Primo pulled chicken packs are 150g but divided into two – so 75g used for the recipe.
---
Recipe: Woolworths