SPOOKTACULAR HALLOWEEN!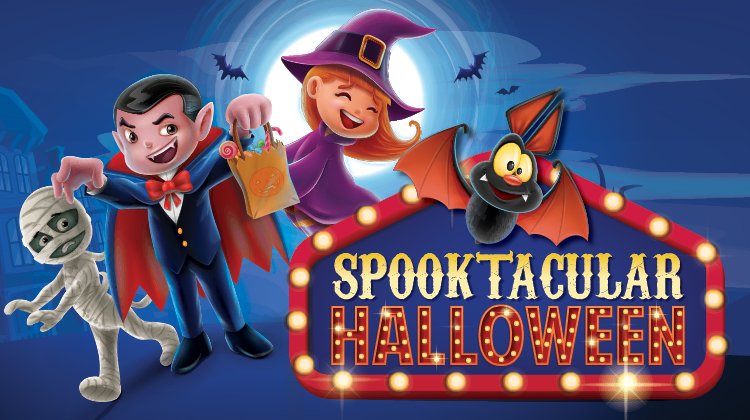 DOUBLE, DOUBLE, TOIL AND TROUBLE, FIRES BURN AND CAULDRONS BUBBLE!
Halloween is coming, so grab your mask or your broom and head to Sunnybank Hills Shoppingtown for a night of family fun for all! Bring your little monsters aged 2 to 12 years between 4pm and 8pm for some Spooktacular Family Fun!

TRICK OR TREAT FUN!
Don't take your bag to the streets, grab your little ones for some Halloween Trick or Treat Fun this Halloween. Children aged 2 to 12 years* are invited to come dressed in their favourite Halloween costume and Trick or Treat from retailer to retailer for only $5 per child.
BONUS all registered Trick or Treaters will receive the following
Trick or Treat Wristband
Limited Edition Halloween Drink Bottle
Mini Halloween Cupcake
Halloween Show bag
Unlimited Fairy Floss and Unlimited Snow Cones (Sugar overload).
YES, registrations are required, CLICK HERE to register and full details.

HALLOWEEN FRIENDS!
Meet special guests Poison Ivy, Spider Girl, Vampire Girl and Wicked Witch!
SPECIAL GUEST SHREK will be visiting from 4pm to 8pm*
Location: Level 4, roaming around near EB Games and Food Court.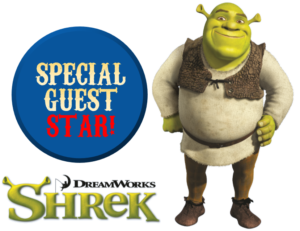 DreamWorks Shrek © 2019 DreamWorks Animation LLC. All Rights Reserved.
*Shrek will be out in 20 minute intervals at 4.00pm, 4.40pm, 5.20pm, 6.00pm, 6.40pm, 7.20pm, 7.40pm.

HALLOWEEN CARVING!
We will have the talented craftsman Tong demonstrating the ancient art of fruit and vegetable carving, transforming pumpkins, watermelons, honeydew melons and a variety of other fresh fruit and vegetables into colourful Halloween themed works of art.
Location: Level 3, near the top of the stairs.

SLIPPERY SLIME FUN!
Make a mess and join the team of mad scientists to create your very own slime for free to keep.
Location: Level 4, outside Best & Less

DRACULA TWIST!
Our crazy balloon modeller, Count Dracula, will be making free balloon models for everyone.
Location: Level 4, outside Vodafone

WALKING GINGERDEAD COOKIES!
Create your very own walking dead gingerbread skeleton cookie for free – to eat or keep!
Location: Level 4, outside Kmart entry.
*The Last child will be taken in at 7.50pm to allow enough time to complete the activity. Maximum of 12 children at any one time.

FACE PAINTERS!
Wowee Creations are back with free face painting – Vampire, Witch, Spider, Fairy, Pirate the choice is up to you.
Location: Level 2, outside ALDI and Woolworths

QUICKSAND ART!
Create your very own Halloween sand art pictures with SandWizard and take them home for free*.
Located: Level 3, opposite Tony Collivas
*One free small artwork per child. Laminating $1.50 each. Additional cards available at a cost of $5 and $8 includes laminating.

HALLOWEEN HAPPY SNAPS!
We will have a professional photographer here taking happy Snaps, free of charge. You'll then be able to download and print the following day or share.
Share your memories on social media with hashtag #Halloweenatthehills and you'll be in the draw to WIN a $100 Sunnybank Hills Gift Card. Conditions apply.
Location: Level 3, opposite Mister Minit

SPOOKY FUN RIDES!
Try the Cannibal Pots ride (you choose how fast you spin) or enter the mouth of the Inflatable Shark Slide or climb the peak of the Monster Rock Wall
Located: Level 1, opposite Stanford Swim School

SUGAR OVERLOAD!
Send them crazy with sugar overload with a free Brain Freeze Snowcone or Spider Web Fairy Floss*.
Registered Trick or Treaters will receive a wristband than its UNLIMITED for you – alternate fairy floss, snow cone, fairy floss, snow cone – sugar overload!
Located: Level 1, opposite Stanford Swim School
*Choice of one free item only.
Trick or Treaters with visible wristband are allowed unlimited on both items.

HALLOWEEN INSIDE THE LIBRARY!
Spooky stories and craft! Bring your little ones to the Libraries Halloween themed storytime event and make a special spooky craft to take home. No bookings required.
Located: Level 2, inside the library

*All of the above activities are for children aged 2- 12 years old only. They are free of charge unless stated. Parents must remain with children at all times.