Share The Dignity Donation Drive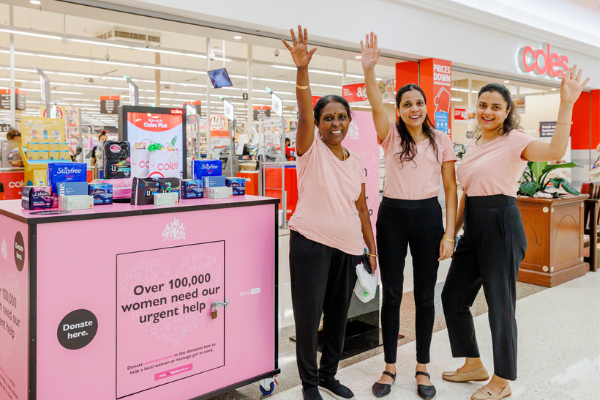 We are calling our local community to donate female sanitary products at Sunnybank Hills Shoppingtown to help women and teenage girls in need!
This August, we partnered with Share the Dignity to collect female sanitary products. 
You can donate such products as pads, tampons, period underwear, incontinence pads, and menstrual cups. These donations will be distributed to females experiencing homelessness, domestic violence, and any woman needing help.
Share The Dignity has raised 3 million period products through their donation drives! Together with our community, we can help women and girls in need. Share The Dignity has changed the lives of women and teenage girls across the country. Collection points are located at Sunnybank Hills Shoppingtown outside the Sunnybank Hills Library and Coles. We will be accepting donations until the 31st of August 2022. If you're part of a business or organisation that can donate collectively, please let us know on 07 3273 5611.
Everyone experiencing period poverty deserves the right to their dignity. 
Together we can give these women the dignity they deserve.
For more information about Share the Dignity, please visit their website: sharethedignity.org.au.