HAVE CONFIDENCE!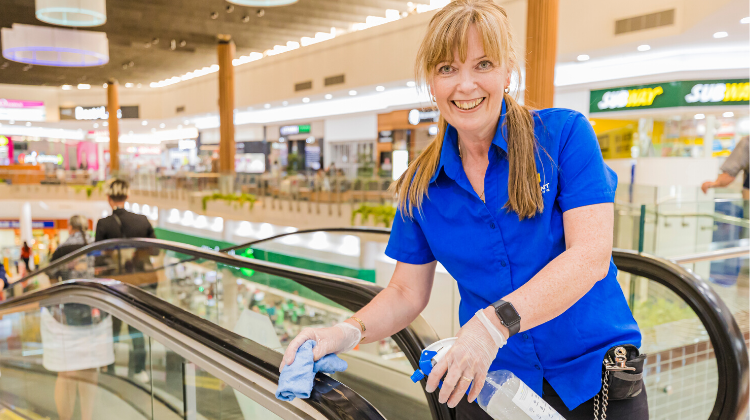 Sunnybank Hills Shoppingtown remains open and is here to serve our community*. Have confidence in us that you can continue to go about your day to day activities.
*Individual store and restaurant trading times may vary and change.
We appreciate the risks and concerns regarding COVID-19, and we are working hard to make all our customers feel safe.
In addition to our already rigorous cleaning and sanitising practices, we have taken additional measures which include:
Increasing the intensity of our cleaning efforts of all commonly touched surfaces, amenities and high traffic areas.
Sanitiser stations have been positioned throughout the shopping centre for customers to use.
Actively encouraging good hygiene and preventative measures with signage displayed throughout the shopping centre.
Remember that you, our valued customers, also play an important role in helping to curb the spread of COVID-19 by following the practical guidance from Queensland Health:
Wash your hands regularly with soap and water or alcohol-based sanitiser.
Cover your nose and mouth with a tissue or bent elbow when coughing or sneezing.
Avoid touching your face, nose and mouth, and avoid shaking hands.
Stay home if you are unwell, or at risk.
Avoid contact with anyone who is unwell – try to stay 1.5m away from anyone who is coughing or sneezing.
We will continue to follow advice from health authorities. Information sources are readily available via the following links:
https://www.health.gov.au/news/health-alerts/novel-coronavirus-2019-ncov-health-alert
https://www.health.qld.gov.au/
You can also call Queensland Health with any specific questions on 13 43 25 84.
Together as a community, we can help to stop the spread of COVID-19 and stay healthy. Remember that Sunnybank Hills Shoppingtown is here for you. Thank you for your ongoing support of our retailers.