Trading Hours
Monday

9:00 am - 5:00 pm

Tuesday

9:00 am - 5:00 pm

Wednesday

9:00 am - 6:00 pm

Thursday

9:00 am - 5:00 pm

Friday

9:00 am - 5:00 pm

Saturday

9:00 am - 4:00 pm

Sunday

10:00 am - 3:00 pm
Sundays and Public holiday hours will vary. Please check with individual stores to confirm times.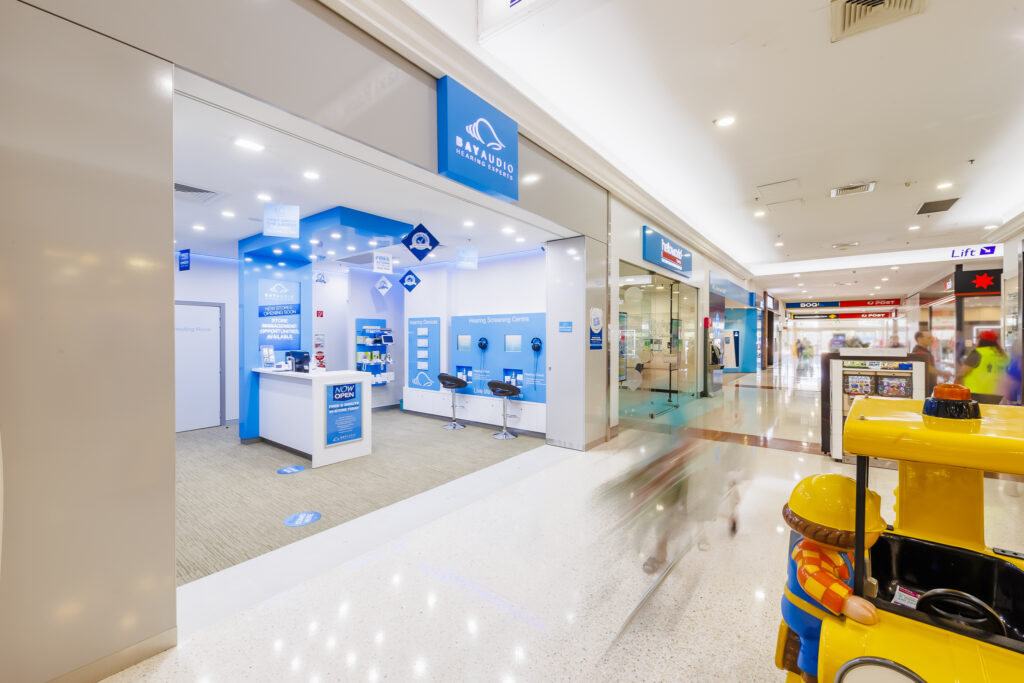 Bay Audio strongly believes in the ability to hearing well as vital to enjoying all that life has to offer.
They offer a wide range of hearing solutions to ensure you get the most out of life.
Bay Audio is conveniently located next to ANZ Bank.
For more information please visit their website.