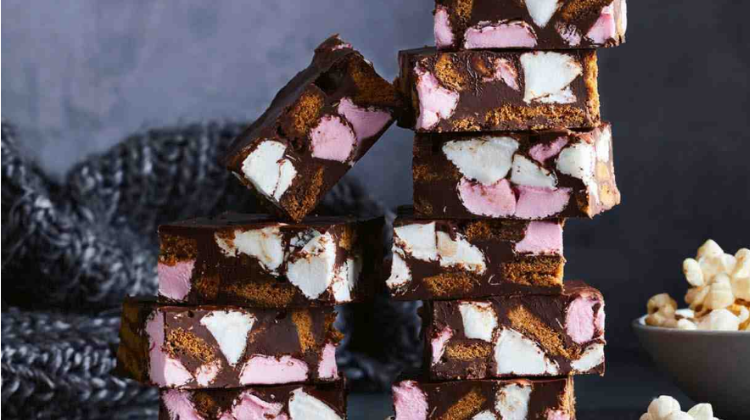 Settle in for a movie marathon and indulge your sweet tooth with this one!
INGREDIENTS
500g dark chocolate, chopped
1/2 cup Biscoff spread
2 tbs sunflower oil
2 x 125g Biscoff biscuits, chopped
2 cups raspberry and vanilla marshmallows, halved
METHOD
Step 1
Grease and line base and sides of an 18 x 28cm (3cm deep) slice pan with baking paper.
Step 2
Place chocolate, biscoff spread and oil in a microwave-safe bowl. Microwave on high in 1-minute bursts, stirring in between, or until melted. Allow to cool slightly, then add biscuit and marshmallow and stir to coat.
Step 3
Spoon mixture into the pan, pressing to compact. Refrigerate for 1 hour or until set. Remove slice from the fridge and stand for 5 minutes. Trim slice edges, then cut into pieces. Serve.
---
RECIPE BY: Woolworths